Money Transfer
You can pay for your order via 3 payment methods:
1. Credit Card / Debit Card    
Process of credit card payment
1. Select online payment via credit card.
2. Confirm the purchase order.
3. Fill in credit card information in the space perioded.
​4. Place your order and enjoy your shopping with Chatuchak2shop Online Store
2. Counter Service or Internet Banking / Counter Bank / ATM  
Settle the payment through the bank within 3 days after received of the order confirmation no.
and confirm the transfer of the payment from their bank account below: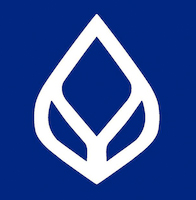 Bangkok Bank     Freight and Barter Co.,Ltd     Bangpakong Branch     Account No. 386-3-01615-4 
* Remarks: After the transfer to the payment, please confirm your payment within 3 days.
- Send an email confirmation through [email protected] with attention to Online
(Attn: Online) and indicate all the details as below :
Order No. 
Name of buyer 
Date & branch of the bank or ATM no. where you make a payment transaction. 
Amount of money transfer 
Enclosed the scan file of the pay-in slip

* Send pay-in slip through :
- Payment via this form are convenient.  https://bit.ly/3pwd3dM
- Email : [email protected]
- Line ID : @chatuchak2shop
- Inbox Facebook Page : http://bit.ly/2pECXBV

3. PayPal  
Payment processing with PayPal
1. Select online payment with PayPal
2. Confirm the purchase order.
3. Fill in credit card information in the space perioded.
​4. Place your order and enjoy your shopping with Chatuchak2shop Online Store